PE Vision Statement:
Our aim is to support and promote healthy and active lifestyles by inspiring and engaging our children in high quality, challenging and competitive PE and school sport. We remain focused on delivering enjoyable and accessible PE and School Sport for all.
Sports for Champions
We had the pleasure of welcoming Ottilie Robinson-Shaw - five times World Champion freestyle Kayaker - to Hazelmere this Summer. Ottilie provided an incredibly motivational and inspirational talk to the whole school, highlighting on her daily life, career, achievements and challenges faced. We were in awe of her and wowed by her talent for her sport, the videos she showed us were amazing! Later that day, she held a fitness circuit which tested our fitness and endurance levels, it was great fun.
Danbury Outdoors Year 6 Trip
Year 6 had an incredible time at Danbury experiencing lots of outdoor activities including canoeing, archery, Ariel trekking, zip line and obstacle courses! Have a look at some pictures and see if you can spot yourself or friends.
Roman Cup
This year we took three teams from year 5 and 6 to the Roman Cup Squash Competition - providing the children with more opportunities to attend local competitions. We have been really impressed with their conduct and how they have represented Hazelmere. Not only that, we also won some matches, which is fantastic as the opposition are very experienced! You can see here how happy we were to represent our school and the excitement we had playing the matches.
Off The Wall Squash at Hazelmere
Year 5 and 6 have started off the year with squash coaching, year 4 and 3 are continuing into the spring term. We have learnt lots of new skills and also been able transfer some from other sports. We are looking forward to going to the Garrison to play on a real court. Everyone at Hazelmere will have an opportunity this year to learn squash.
Sarah Stevenson - Olympian Visit!
Back in December 2021, all children took part in the Marathon Kids poster competition with a chance to win a visit from Sarah Stevenson - Olympic bronze medalist! They received hundreds of different entrants and were amazed by the creativity and talent! Out of the hundreds of images, they managed to find 7 drawings which really impressed them - 4 of which were from Hazelmere, WOW!
We later found out the Markus (in 6P) only went an won the competition! Well done!
As a result of Markus winning the competition, we were incredibly lucky to have a visit from Marathon Kids UK and Sarah Stevenson herself. She held an assembly for the whole school and gave a great insight into her career, with some really inspirational and motivational messages too. The children were also lucky enough to do some exercise with her too and ask any questions to find out more! What a fantastic day it was!
Cross Country
In the Autumn Term, selected year 5s and 6s were chosen to run and represent Hazelmere at a local cross country event. We were selected based on our outstanding performance during our weekly mile (Marathon Kids). The event was a privilege to attend and we felt proud to have been chosen. There were over 100 children at both events and some of us placed in the top 30 - amazing!
A particular well done to the year 6 girls, Karliona placed 13th, Hope 28th and Lucy 30th - outstanding!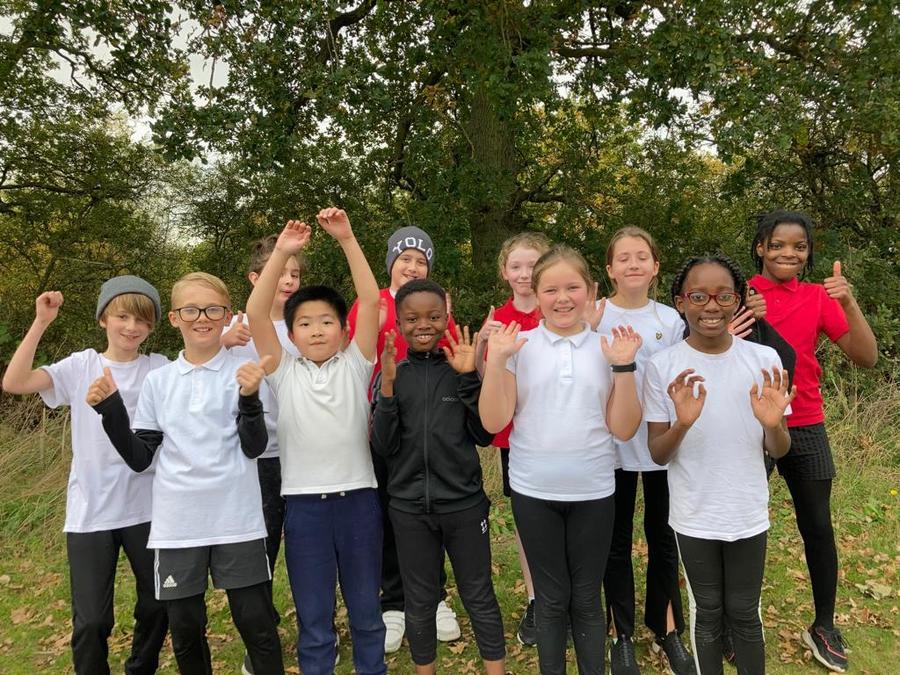 Bowling 2021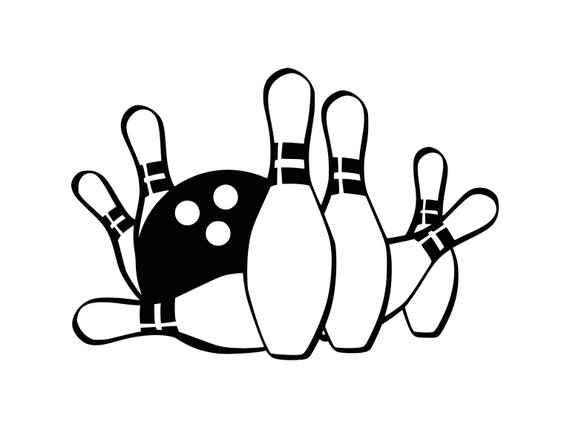 A select group of Year 3 and 4 children attended the Ten Pin bowling competition this year.
Some children had never been to a bowling alley before and was a whole new experience, one that they all thoroughly enjoyed!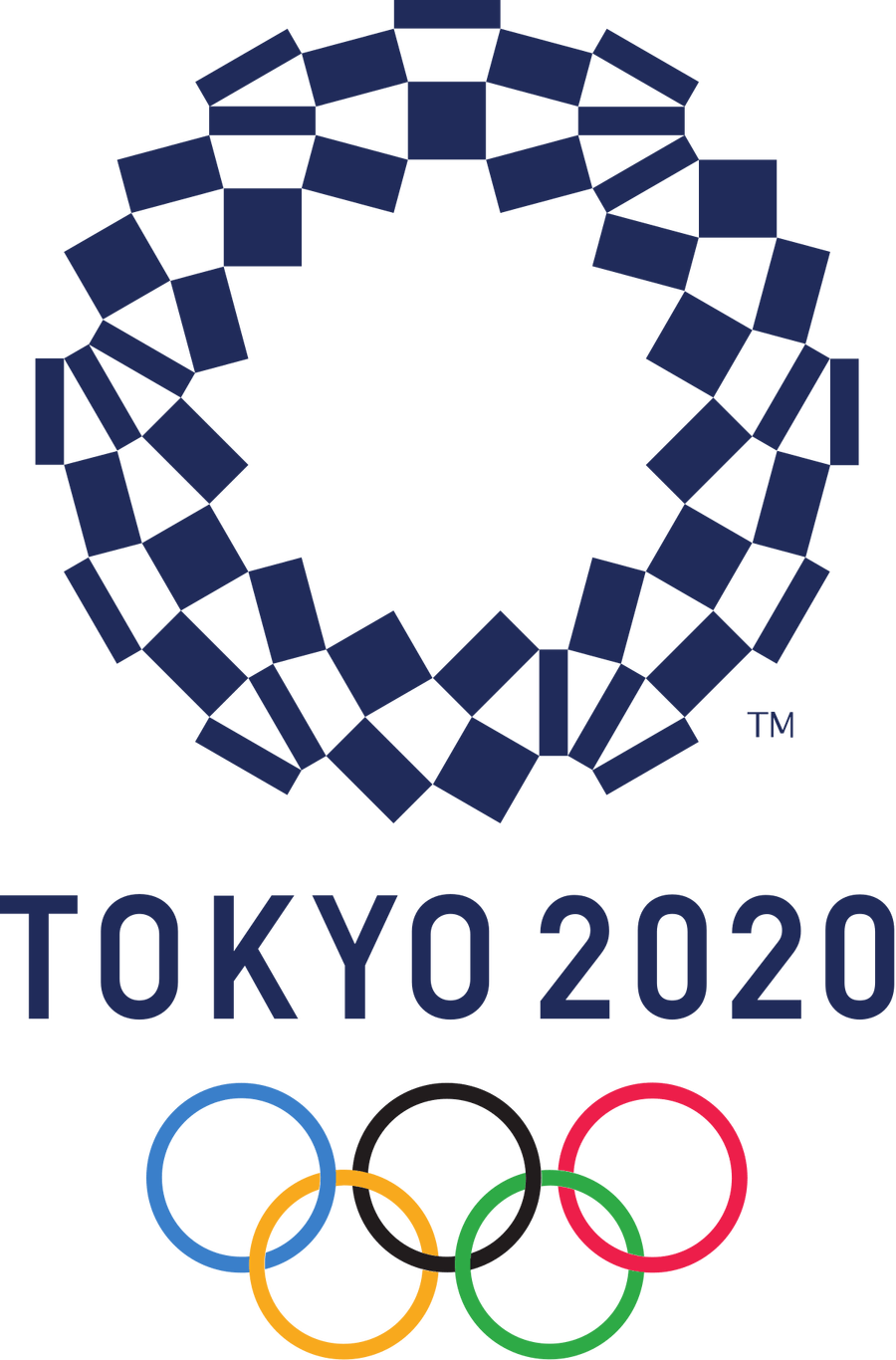 This year, July 2021, we finally got to have our 'Olympic Week' at school, jammed packed with a fantastic range of sporting activities, history/ geography tasks, ART projects and cooking - trying out new foods from from different countries. We learnt so much about the Olympics and thoroughly enjoyed ourselves!
First up was the Olympic opening ceremony - each year group had a designated country they were representing throughout the week!
Year 3 - Japan, Year 4 - New Zealand, Year 5 Morocco and Year 6 Chile.
We hope you enjoy the videos!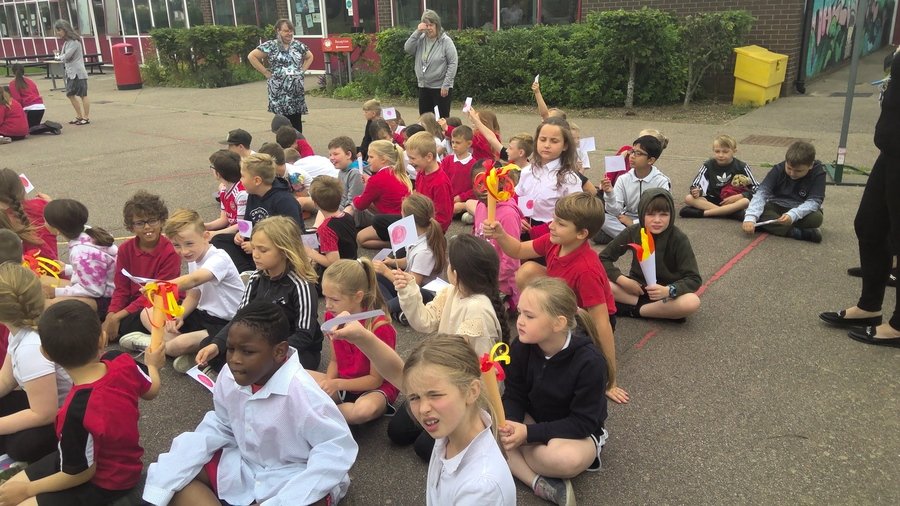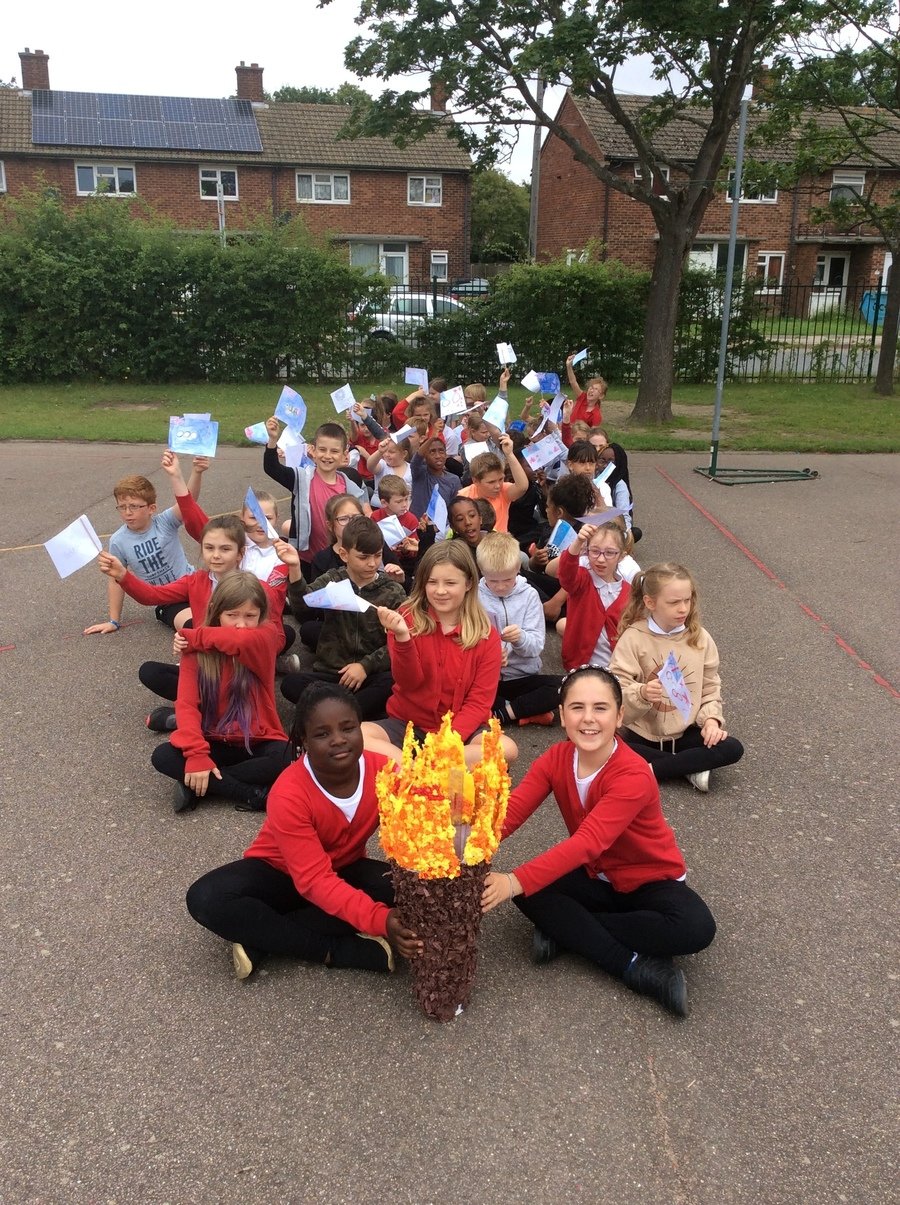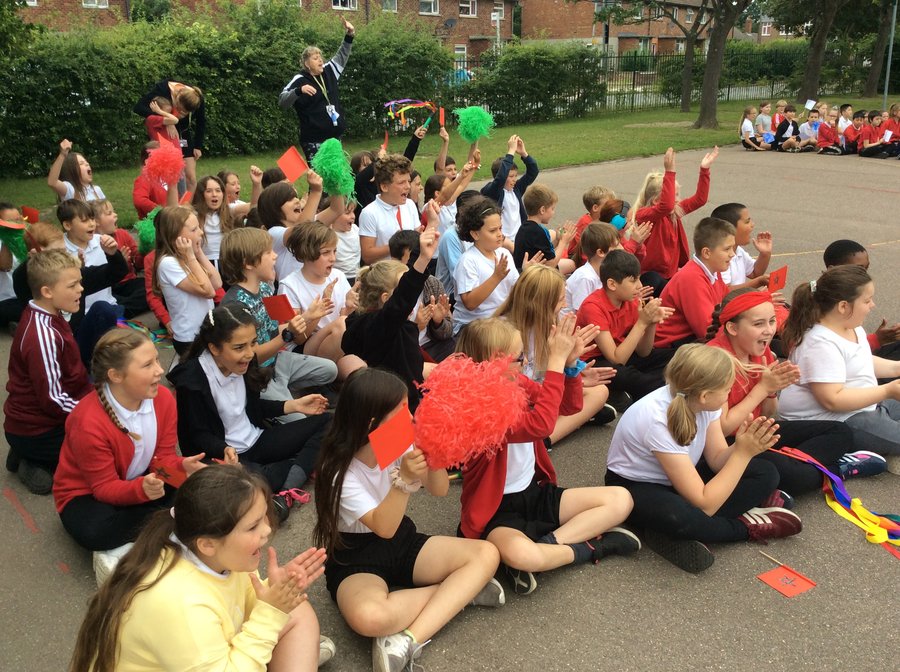 Throughout the week we all took part in cooking a style of food from our country - see if you can spot the photos! We completed our art projects, individually and as a class, working together collaboratively. All year groups had a squash competition boys vs. girls - the winner receiving a medal - woohoo! We also got to take part in a great range of Paralympic sports - some that we have never even heard of before - it was a real eye-opening experience.
New to our whole school timetable are HIIT and aerobics sessions - together we are improving our fitness and mental health and wellbeing. Take a look at the video to see a little taster of a session with year 5 led by Miss Pars!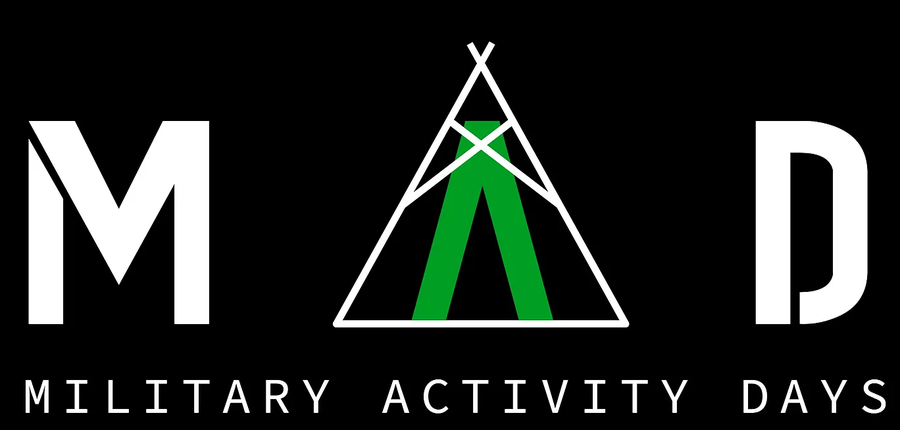 Years 3, 4 and 5 took part in Military Activity Days - and what an excellent session it was!
We all worked extremely hard round the obstacle course - improving our fitness levels even further and pushing ourselves to the limit! We then took part in a team building, problem solving A2B mission, whereby we had to reach from one side to another without touching the ground and only using the resources we had available. To finish, we took part in an o-p mission - improving our communication skills between our team members and creating a real can do attitude.
Year 6 had the fantastic opportunity of taking part in a BMX workshop with Mike Mullen.
The workshop included fun bike control challenges, small jumps and tricks and an amazing trick display from Mike himself, whereby he even jumped over Mrs CC and Mr Perrin on his BMX, WOW! (See if you can find the photo below).
Not only did it provide a phenomenal experience but it also gave children a boost in their confidence, encouraging them to use the growth mindset messages from the workshop throughout.

What a fantastic day years 3, 4 and 5 had with Team Rubicon Skateboarding!
All of the children absolutely loved all the challenges set and couldn't believe their confidence on a skateboard by the end.
Values Through Actions
Towards the end of this half term we all had the opportunity to take part in Values Education Karate Workshops, incorporating mindfulness techniques to promote positive well-being. The workshops were delivered in a fun and active way to ensure that we experienced the values through our own actions. We explored trust in our partners, courage in doing things we have never tried before and developed our self-confidence and discipline to show respect to one another.
Panathlon Challenge 2019
A select group of children had the brilliant opportunity of participating in the Panathlon Challenge. The Primary Panathlon competition involved stations and activities around things like Boccia, New Age Kurling, Table Cricket, Polybat, Ten Pin, Basketball, Adapted Athletic and many more. This gave our children great experiences of new sports that they might've never played before. We also achieved 3rd place against all the other schools attending - what a great day it was!
fitFENCE 2019
In the autumn term we all had the opportunity to take part in a fun fitFENCE taster day. We all had a great big smile on our faces and really enjoyed the chance to take part in a fun introduction to the skills required for fencing. We learnt that fencing is an Olympic Sport and it provided us with the opportunity to develop and improve coordination, balance, reaction time and self esteem. The day was packed full of fun! It was really exciting to wear and use the special equipment too.

Buoyed Up with Sir Thomas Lipton
Year 5 have been incredibly lucky to work with a charity called the Sir Thomas Lipton Foundation. Each pupil spent the week at Brightlingsea Sailing Club, where they achieved their RYA level 1. They learnt how to tack, gybe and capsize safely. They practised land drills, knots and learnt essential safety skills too. Everyone had a fabulous week, Hazelmere are very proud of everyone's achievements.