At Hazelmere, we like our children to be out in the fresh air and in amongst nature as it is proven to do wonders for our mental health and emotional wellbeing. We want to offer our children the chance to go out and experience the natural world which is incredibly important. Let's open our eyes to an alternative to computer games!
Sailing Week!
On Monday 1st July Year five got to go sailing for a whole week which was an absolutely amazing experience because some of us hadn't even been on a boat our entire lives. Incredibly they now can helm a boat on their own. We all really enjoyed it! ~Ibrahim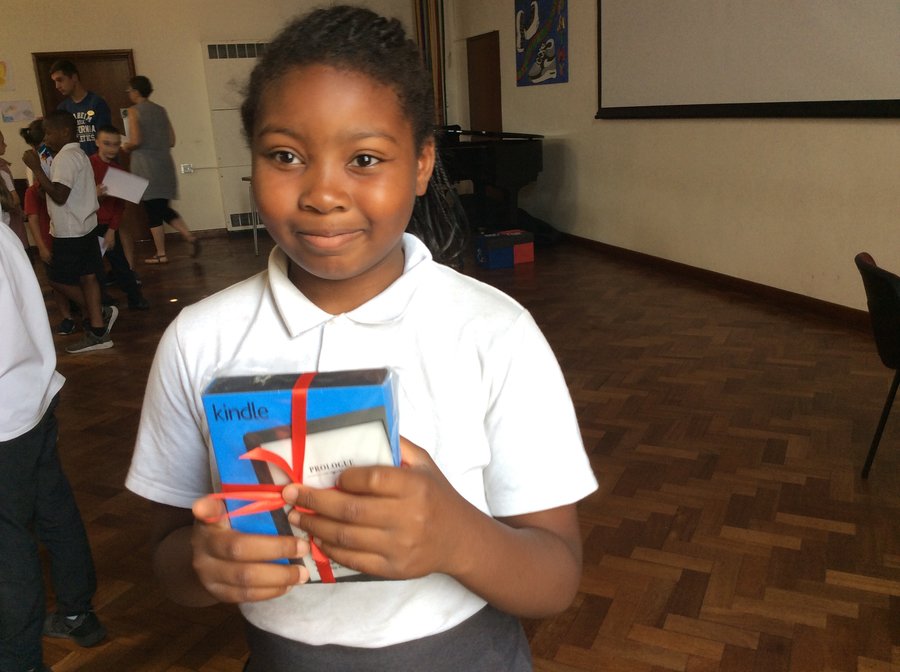 Meet our very lucky Kindle winner... Emma in Year 3!
It just proves that regular reading is worth it! Read every day for half a term and collect a Golden Ticket, at the end of the year a name is picked out of the Golden Ticket box to win the amazing Kindle. Well Done Emma!
Indian Dancing
Today we got a taste of Indian dancing. We did this because Year 3 & 4 are learning about Hinduism and the special gods that represent Brahma's 4 faces. The lady that taught us the Indian dance was called Susanna and she created a calm and peaceful atmosphere. It was lovely and Susanna taught us Bollywood and Indian dancing. Sophia (Y4)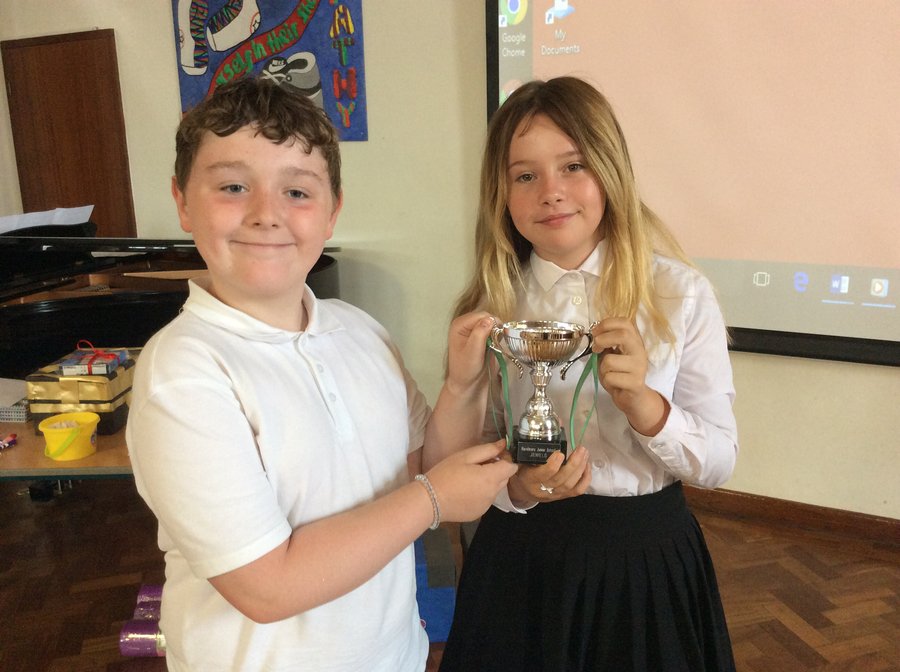 House Captains for Elephants collected the trophy for most jewels earned during the year.
All jewels also count towards your house and Elephants are clearly very hard workers, with a massive 2,556 jewels awarded - well done Elephants!