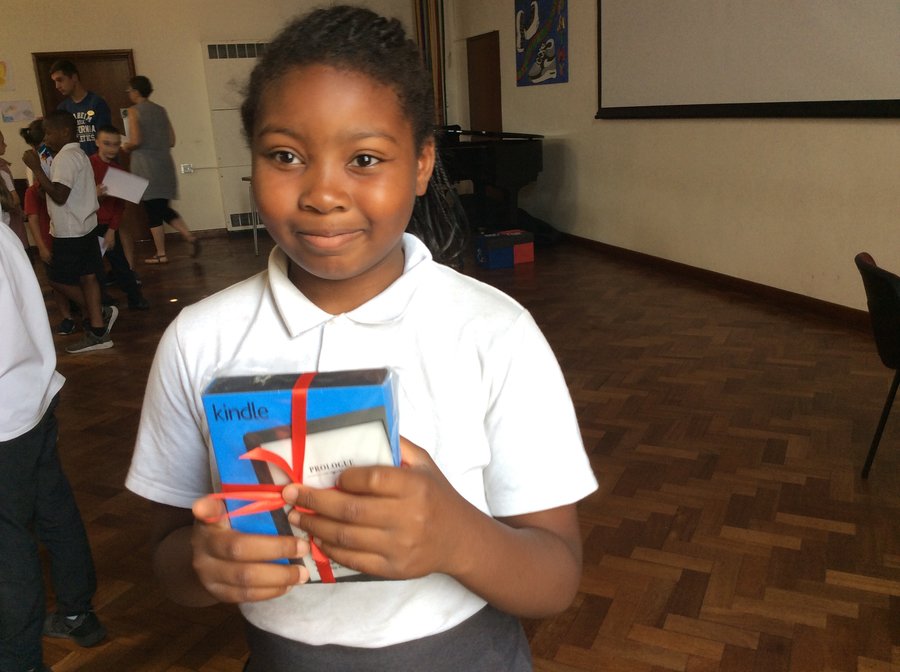 Meet our very lucky Kindle winner... Emma in Year 3!
It just proves that regular reading is worth it! Read every day for half a term and collect a Golden Ticket, at the end of the year a name is picked out of the Golden Ticket box to win the amazing Kindle. Well Done Emma!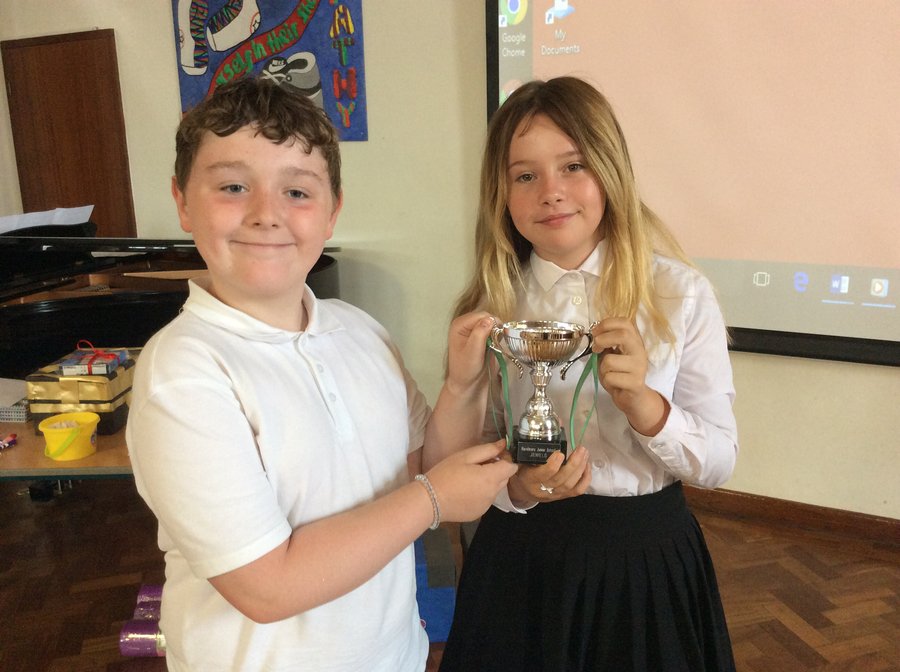 House Captains for Elephants collected the trophy for most jewels earned during the year.
All jewels also count towards your house and Elephants are clearly very hard workers, with a massive 2,556 jewels awarded - well done Elephants!