Welcome to the year 6 page. Please read our curriculum information to see what we do throughout the year.
Safer Internet Day 2018
Year 6 have been thinking very carefully about how to stay safe online. Please make that your online profiles are PRIVATE!
Here are our pledges to show what we will be doing to ensure we are being safe and sensible online!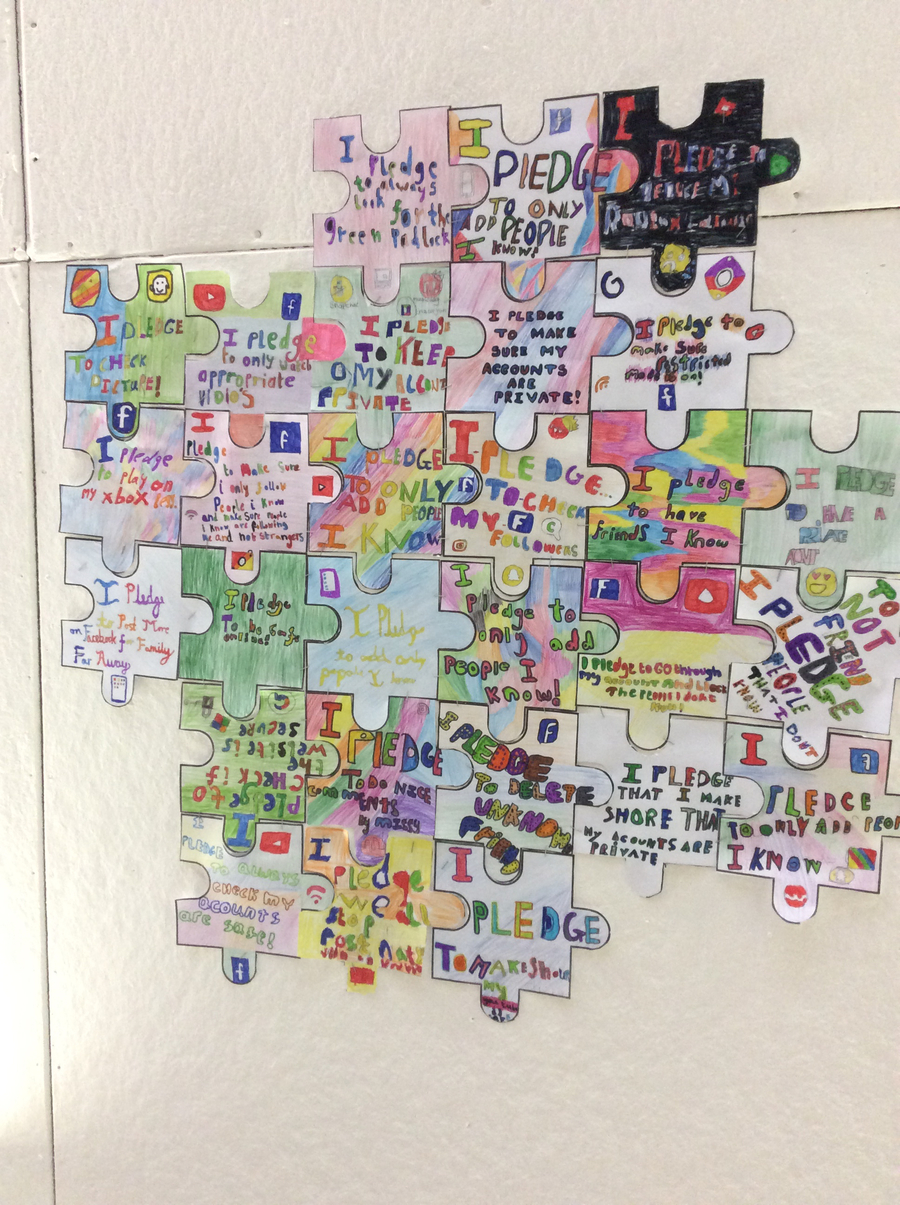 Squash 2017
Many thanks to Lauren and Will for teaching us some more incredible skills for Squash.
Tudor Day 2017
We had a brilliant time with Henry VIII!
Sideways column subtraction
The standard method of multiplication