Multicultural Week
When the pupils took over...
During Multi-culture week the pupils of Hazelmere Junior School took over the lessons to share their culture with us!
On Tuesday, children arrived at school in their National dress or the colours of their national flag. The school looked amazingly colourful. In addition we all shared a wonderful Mexican themed lunch in our classrooms. Michael kindly popped into classrooms in the afternoon to give us a brilliant presentation about the Yonuba culture and looked splendid in the national dress!
On Thursday we all had some fun on the playground playing the chalked up games that originate from Poland and were similar to our native hopscotch!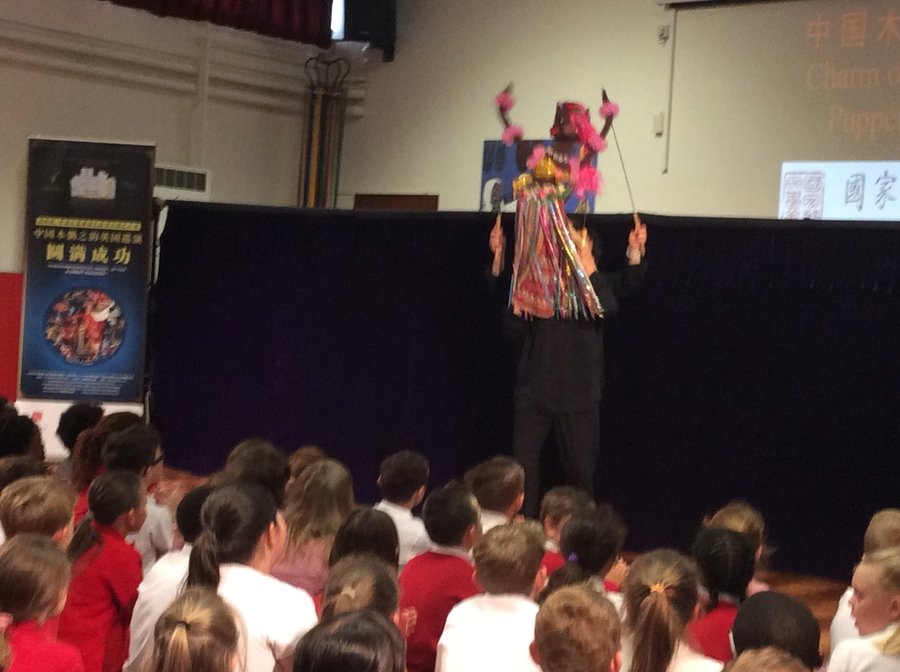 A hilarious Chinese puppet show kicked off the week, then Lily and Mandy played a game to teach us the colours in Chinese. Kylee also popped into classes to give an impromptu lesson in Chinese phrases and Andy showed us how to use chop-sticks.
On Wednesday many of the children gave presentations to their own house group. Some were fortunate enough to sample Sanskriti's Nepalese dumplings, while others enjoyed a game of 'Simon Says' in Latvian - ably led by Martins and Sandjis! Andrew's lesson on Romanian along with Nikolas and Oliver teaching us to count in Polish and Mia wowing us with Hungarian phrases left us keen to start travelling the world! Abed confidently shared his knowledge of Arabic numbers and Latrell bravely imparted his Portugese.